In the haunted realm of Romania, it is said that a wolfman who dies shall return as to wreak evil as a vampire. In the blighted hellscape of Hollywood, it is documented fact that an Altman cursed by a career-ending catastrophe….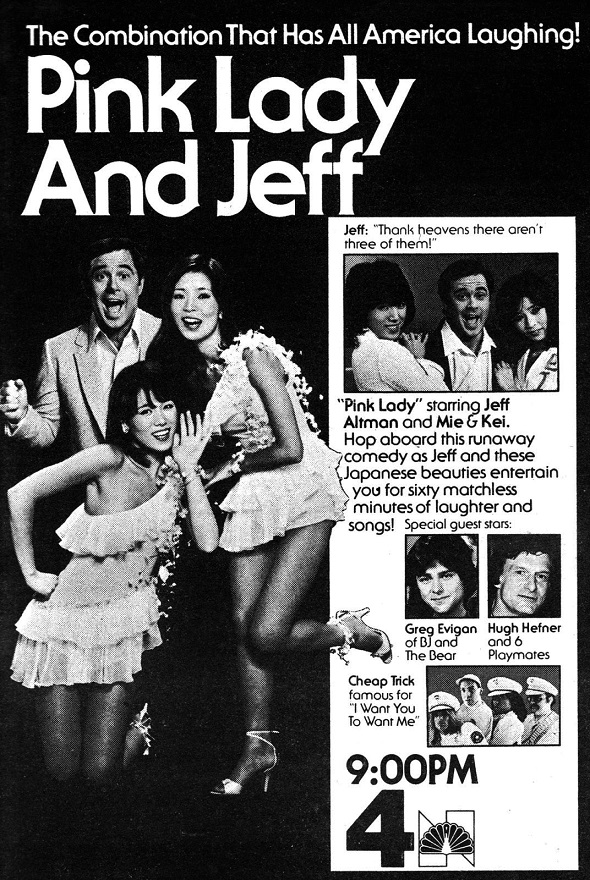 …shall return a few years later as Count Downula, to plague Solid Gold viewers with hacky comedy routines between interpretive dance numbers based on the week's top pop singles.
Some vampires can't cross running water. Count Downula couldn't say no whenever his agent called and said "I've got an offer, buuuuuutttt…"
Recommended listening:
Look, I won't pull some contrarian revisionism and claim Pink Lady and Jeff wasn't one of the most bizarre (and borderline offensive) misfires ever broadcast on network television. I will say, however, that this opening number is so utterly, in-the-moment perfect that it almost justifies the rest of the misguided fiasco.