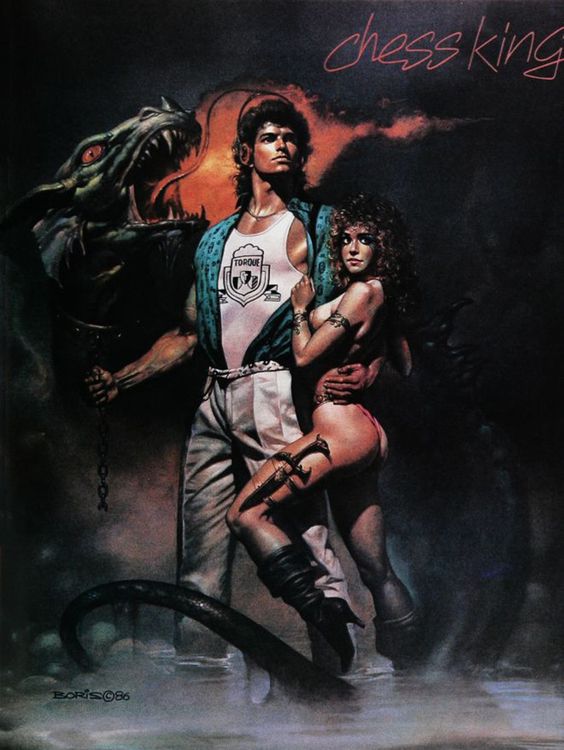 (being an excerpt from my forthcoming bestselling novel and big budget movie adaptation)
When it came to my research, I didn't take any shortcuts. Over the past five years, I'd worked my way down the entire recommended reading list. Danielle Steel, V.C. Andrews, John Jakes, Robert Ludlum, Herman Wouk, James Clavell. Michner. Krantz. Forsyth. L'Amour. Collins. I read every novel that could be found on an airport newsstand spinner rack in 1984.
And I didn't stop there.
I watched every single one of the celluloid titans of the age. If it got an Oscar nom, like Out of Africa, Chariots of Fire, and Terms of Endearment, I rewatched it until I knew every scene by heart.
I devoured Steel Magnolias, gazed longingly at Hardbodies, and fell in love Murphy's Romance.
Merchant and Ivory were my main dudes. I rode cinematic shotgun with Attenborough and hung with Greydon Clark.
I spent three months studying every Sally Field movie and memorizing all the key lines of dialogue.
Possum, put that up now.
You could say I covered all the bases.
I studied The Facts of Life, not just the later seasons when it found its stride but the early one with the billion cast members and goofy headmaster dude.
I wasn't going to cut any corners.
I may in fact started to go a little insane.
I watched every episode of Hart to Hart, Remington Steele, Trapper John MD, and Lou Grant.
What about Gimme a Break, you ask?
I knew more about Nell Carter than I did about my own mother.
Happy Days? Oh, I did my homework. Laverne and Shirley, Mork and Mindy, Joanie Loves Chachi, even Blansky's Beauties and Out of the Blue.
I learned the name of every last Popple and member of the Hugga Bunch.
I wasn't some dilettante.
I wasn't screwing around.
I remembered every last Jeff Altman stand-up routine.
Music wasn't easy, but I put in the effort to learn all the key genres — adult contemporary, pop country, soft rock, quiet storm.
From Ashford & Simpson to Lou Gramm to Peter Cetera, I learned them all. I burned through the entire Christopher Cross discography in three weeks. Michael MacDonald took longer.
I bought a pink satin baseball jacket like the one Rod Stewart wore in the "Tonight I'm Yours" video and accessorized it with a terrycloth headband copied from Mike Reno.
I watched a lot of videos of women with severe make-up and huge shoulder pads pouting while some AOR power ballad played. It wasn't technically research but I have an objectification fetish.
I kept at it.
It was the sweetest thing I've ever known.
Did you know "The Sweetest Thing (I've Ever Known)" was a 1982 crossover hit for country artist Juice Newton?
(Of course you did, that's the presumption of this extended exercise in performative nostalgia.)