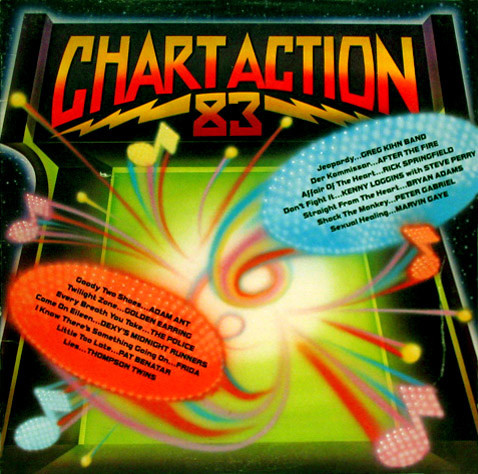 I started this feature without having a coherent plan,just a nostalgia-tinted swirl of memories unearthed after flipping through some periodicals from the year in question. Now that the project is done, I'm still not sure what I was trying to accomplish, much less whether or not I succeeded in doing so.
1983 was the year when my cultural awareness experienced a major awakening. It was the year I hit the pre-teen "sweet spot" that has come to wield tremendous influence on geek culture in general — the wellspring of "ruined" childhoods and thinkpieces extolling everything from shitty toy cartoons to the Backstreet Boys to Rob Liefeld comics. My enduring affection for 1983 may be rooted in a quirk of developmental psychology and some fortuitous timing, but I'm things shook out the way they did. I shudder to think what would've happened if I'd been born a couple of years later, where my irrational enjoyment I have for Toto's "Africa" could've fallen on a Howard Jones cut instead.
Synthpop, nuclear dread, videogames, a deep and abiding love of Roy Thomas's All-Star Squadron — so much from 1983 has been incorporated into my being that the reasons why have become moot at this point.
1983 was the rare year when the "great times" tag was recognized in the now, not applied in a moment of after-the-fact reverie. While I'm instinctively leery about nostalgia's deceptive snares, revisiting those moments has been a therapeutic experience. In trying to contextualize and articulate those memories, I've also had to confront certain truths — about my family, myself, and other things — in between the wistful moments of self-indulgent navel-gazing.
It was a helpful exercise in keeping things in perspective, a long-overdue bit of personal inventory taking. I'm not sure of its value outside my headspace, but I don't regret undertaking it.