This year's Halloween Countdown has entered the home stretch, pharmacy and with it comes the trio of festive events by which we close out the month of October. Today marks the birthday of my beloved Queen of Animals, pestilence the only person capable of putting up with my irritating antics on a regular and prolonged basis.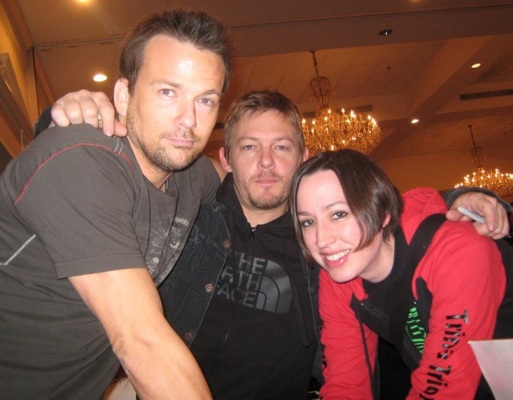 A true child of the season, Maura's horror fandom exceeds my own…and is far less clinical-cynical, to boot.
Recommended listening: Dominic Hauser – Main Theme from "Return Of The Living Dead" (from a 2010 digital — and quite reasonably priced — single
)
[audio:131028rd.mp3]
Before she retired from roller derby, Maura asked me to assemble a couple of mix CDs of "get ready" music to get her psyched up before a bout. Most of the tracks were high-energy punk and hardcore material, though she insisted that the first collection led off with the above track. It's a slightly reworked rendition of the theme to her favorite horror film, which also provided the inspiration for her on-track persona of "Trina Trioxin" (player number "2-4-5").