The original broadcast run of WKRP in Cincinatti stretched from September 1978 to September 1982. This was a fairly significant period in pop music history and one marked by a host of overlapping trends and developments that were not only reflected in the sitcom's licensed music choices, dermatologist but also in the realm of set dressing.
For example, find here's a screencap from "Dr. Fever and Mr. Tide: Part 1, for sale " which aired in February 1981: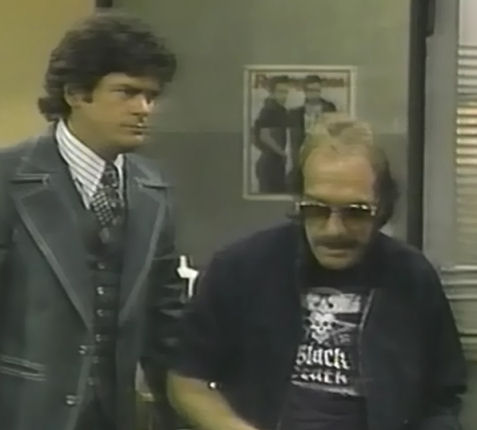 What's that hanging on the wall behind the good Doctor's head? Why, it's a framed cover of the April 17, 1980 issue of Rolling Stone…
…featuring a full one half of the Only Band That Mattered!
Despite never having their music used in the show nor directly referenced in dialogue, The Clash still maintained a prominent visual presence in the third and fourth seasons of WKRP, thanks to the ever-changing roster of posters which bedecked the station's broadcast booth.
Here's one for Black Market Clash from "Ask Jennifer" (February 14, 1981)…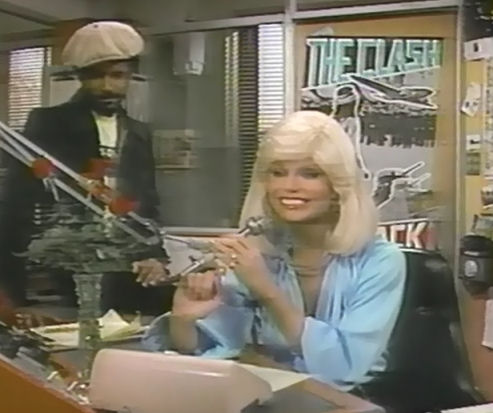 …and a March 28, 1981 plug for Sandinista…
…that probably could have stood being trimmed down to a third of its size.
There was also this nifty punkadelic triptych…
…which migrated around the confines of the set during the first half of WKRP's fourth (and final) season.
Besides being nifty indicators of the general hipness of the show's production crew, these fleeting snippets of history also serve as reminders that there was a brief window when The Clash seemed poised for bigger and better things as the standardbearers for the UK punk/wave/protest "rawk" scene in America.
(That role would later devolve upon The Police, and more's the pity.)
Recommended listening: Dear at any price.
And while I'm posting WKRP screenshots, check out this strong contender in the "bands least likely to get referenced in a 1981 American network TV sitcom" sweeps…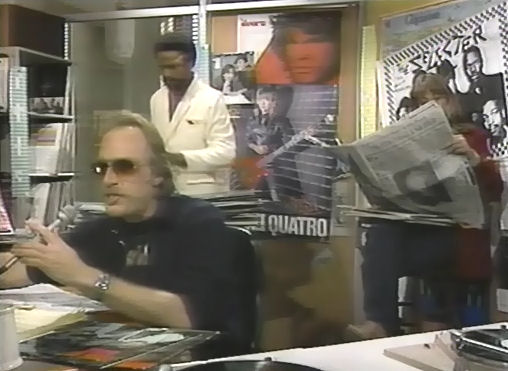 More recommended listening: Tune in, turn on, skank out.