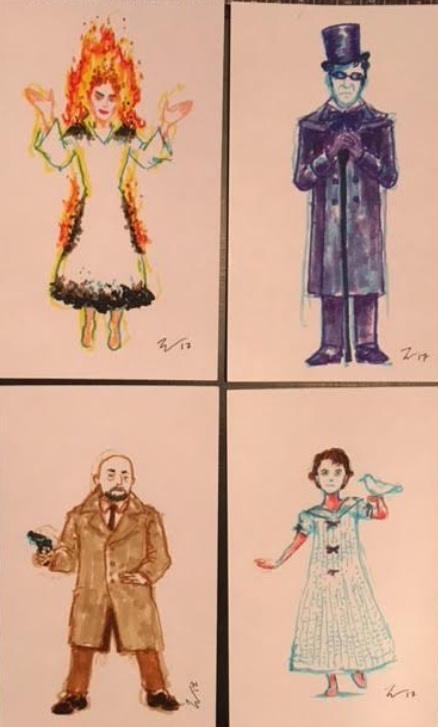 My good pal, occasional collaborator, and Destiny brother Daniel Butler was doing quick sketch card commissions a while back, so I threw some cash his way for a quartet of favorite horror flick characters.
Mythic Helen (Virginia Madsen) from Candyman and Dr. Loomis (Donald Pleasence) from Halloween were for Maura, and Verden Fell (Vincent Price) from The Tomb of Ligeia and Christiane Génessier (Edith Scob) from Les Yeux sans visage were for me.
(We wanted something that was more than just the usual spookshow suspects, but still visually distinctive.)
Daniel did a bang-up job on the set, and I plan on framing them when the opportunity permits.
Recommended listening: