I recounted a embarrassing personal anecdote a few years back, which good pal Cathy Leamy offered to render in comics form. She did a fantastic job with it (and was adamant about getting the feline supporting cast as accurate to their real-life counterparts as possible.
Other than that, there is isn't much I can add…except "sorry, not sorry."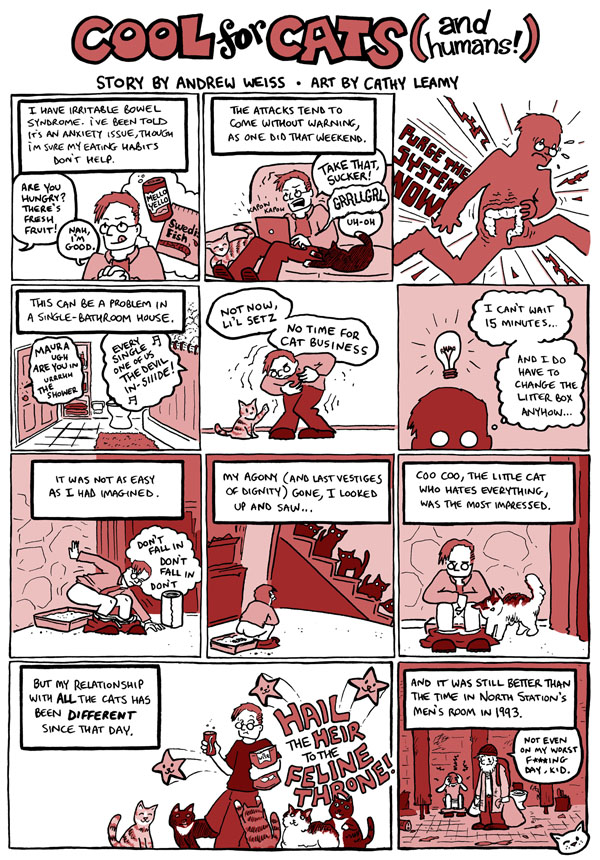 I still have nightmares about the incident in the last panel.