Today we're going to dabble in a dark art that always makes me cringe with existential terror.
That's right, it's SELF-PROMOTION TIME.
The crowdfunding campaign for Advanced Death Saves has gone live! Like its predecessor, the anthology features tales of tragedy lifted straight from the gaming table, written and illustrated by an amazing roster of talented folks.
Also like its predecessor, it includes a collaboration between the mighty Matt Digges and yours truly!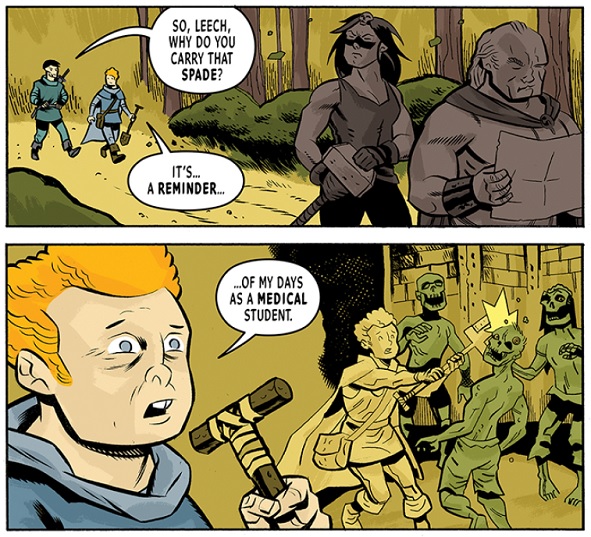 The story is titled "Sawbones" and it's a ghoulish little bit of grubby horror-fantasy inspired by a Warhammer — excuse me, "Gorebludgeon" adventure from my college days. Matt did an amazing job translating my tortured prose into some damn fine comics.
(No joke, the man is a wonder and working with him has been both educational and awe-inspiring.)
It's just one of some thirty-odd tales in the anthology, including some nifty contributions from long-time pals and AT supporters Dave Lartigue and Ken Lowery. So, please, give a lookover and help spread the word.
While I'm wobbling unsteadily on my pitch platform, I should also put in a good word for this year's edition of BOO! Halloween Stories 2017, which will be available for digital purchase on October 18.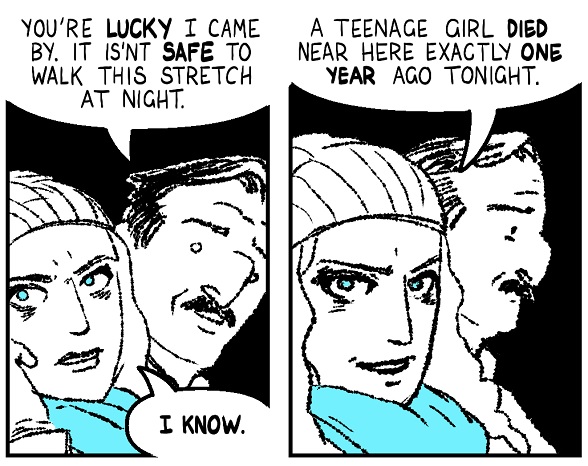 Included in the frightfully fun package is "Mhairi," in which the diabolic Daniel Butler and I reunite to a put a modern day spin on an old familiar tale. Daniel is a top flight talent and a great guy to work with even if I don't understand a tenth of the art-jargon he lets fly when the muse overtakes him. (He's also a pretty great Destiny player, despite his weird love of hand cannons.)
Recommended listening: Blood and Roses – Enough Is Never Enough (from Enough Is Never Enough, 1985)
Rocking a Carpenter-wave sound three decades before it became fashionable.