There are currently seven and a half billion people on this planet. Statistically speaking, that's a large enough number for there to be three or four people out there who are devoted fans of both model trains and the gimmick-driven, sludgy glam rock of Kiss.
Well, I've got some good news for those rare creatures. Your ship has finally sailed in…
…provided your pockets are deep enough to float the $320 buy-in cost.
The "free" track and controller set is a bit odd, as it presumes a buyer who hasn't already dabbled in the realm of HO scale hobbycraft. But, hey, what do I know? I'm not the genius who combined such obviously complementary concepts as tiny toy choo-choos and shitty shock rock.
I'm sure the value added will be much appreciated by those nighttime rockers/daytime partiers who will spend hours watching the locomotive run a tight loop on the floor of their furnished basements, the sounds of a warped Dressed to Kill LP drowning out the constant stream of collection agency robocalls.
And should you prefer your small-gauge thunder to come from Down Under rather than Detroit Rock City, an AC/DC themed train set is now available for pre-order. I would not suggest buying this model, however….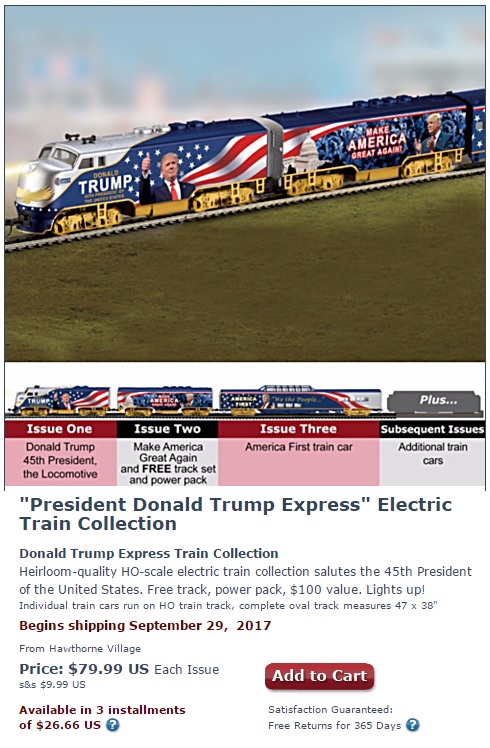 …as it makes great deal of noise, can't seem to build up any steam, and seems hellbent on speeding over the nearest cliff.