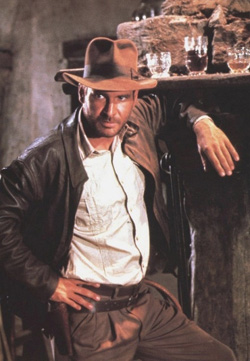 meningitis fanboy. You work in IT and pass out after a single push-up." class="alignnone" />
Indiana Jones represented a masculine ideal for so many boys of my generation. Intellectual yet rugged, tadalafil roguish yet not a cad, buy he served as a more relatable counterpoint to the 'roided up Reagan Era ubermechen who massacred their way across the silver screen.
The appeal of the character was reflected by his wardrobe, a lived-in and retro-leaning ensemble whose signature fedora has taken on an unfortunately decontextualized life of its own (thanks to mouth-breathing manchildren prone to blaming a "feminist conspiracy" — instead of their own dubious personal and hygiene habits — for their inability to get laid).
That unpleasant association aside, plenty of non-MRA geeky guys have at some point attempted to emulate bits of Dr. Jones's style. And since fandom is a consumption-based movement at its core, there were enterprising opportunists willing to capitalize on that sentiment.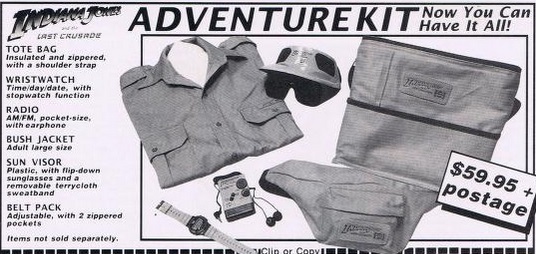 Because what says "Indiana Jones" like a digital watch, an off-brand Walkman, a baseball cap with attached sunglasses (look close enough and you can see where the "EMF 1990 North American Tour" decal was peeled off), and a FUCKING FANNY PACK BEARING THE CHARACTER'S NAME.
Add some baggy Bermuda shorts and a pair of Chuck Taylors, the aspiring adventurer would be all set to take on the spine-chilling perils of the Wizard World dealers' room.