BUZZWORD! GETCHA BUZZWORDS! CUTTING EDGE AND FUNKY FRESH! CAN'T START A CONSUMER CULTURE PARADIGM SHIFT WITHOUT YOUR BUZZWORDS!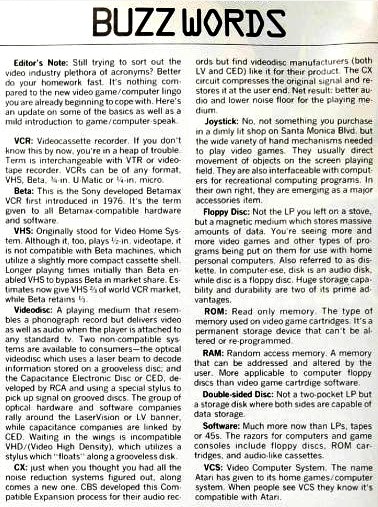 I notice this sidebar from A Retailer's Guide to Home Video Merchandising in the August 28, capsule 1982 issue of Billboard left out the crucially important "planned obsolescence," "bubble economy," and "they threw a tarp over the sign at the Blockbuster Video in the Square and it's now a payday loans place."
Recommended listening: Stream a little dream for me.