Sometime I worry that I have mellowed with age, drug that the salt of emotional cruelty has lost its savor and unwelcome feelings (which I've heard described in some circles as "empathy") have begun to blunt the edges of my long, visit web outward-directed götterdämmerung.
"Is this really a life for a forty year old man?" I ask myself. "Do I really want to spend my remaining time huffing nightmare fuel and vomiting unquiet dreams upon the masses?"
After long hours of intensive soul-searching, I have finally reached an answer.
And that answer is "You bet your ass I do."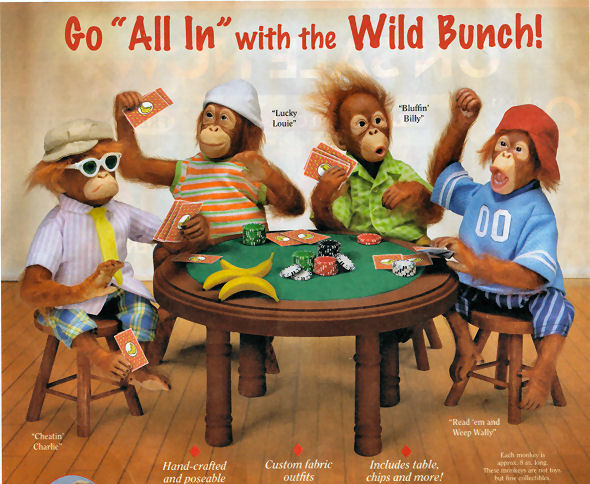 The above will run you forty bucks per monkey, payable in two easy installments drawn against any remaining faith you had in a just universe.