My GRAVE-est apologies for GHOST-ing on yesterday's post, but I was being tormented by a lost set of car keys and supposedly-but-not-actually faxed important paperwork and other real life terrors more fiendish than any salivating hellbeast.
In any case, here's a cursed artifact from a 1984 Billboard insert covering the rental-driven horror flick boom…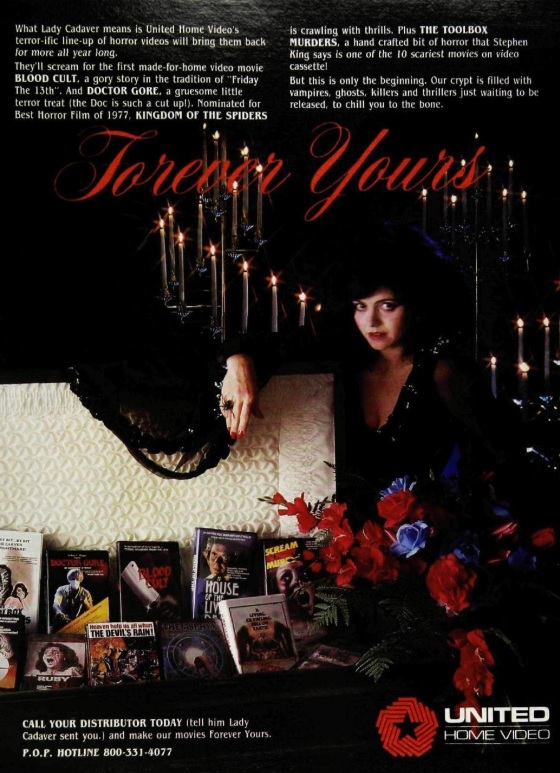 While several purveyors of terror on tape took advantage of the insert's opportunity for some strategic ad buys, only United Home Video rose above the "spooky pun plus cover" mosaic format by lobbing in its own approximation of a horror host. As far as I've been able to tell, the mysterious "Lady Cadaver" only existed for the sake of this specific ad. I suppose you need all the cleavage you can reveal when your top tier offerings are Kingdom of the Spiders, The Toolbox Murders, and the "first made-for-home video movie." (If only it had been the last as well.)
Honestly, nothing in United's stated roster chills my spine as effectively as its oh-so-cheapjack-Eighties opening intro does.
Recommended listening:
Some vintage Bay State goth, seen live by a young Queen of Animals who was scared the frontman was going to steal her eyeglasses during his onstage antics.