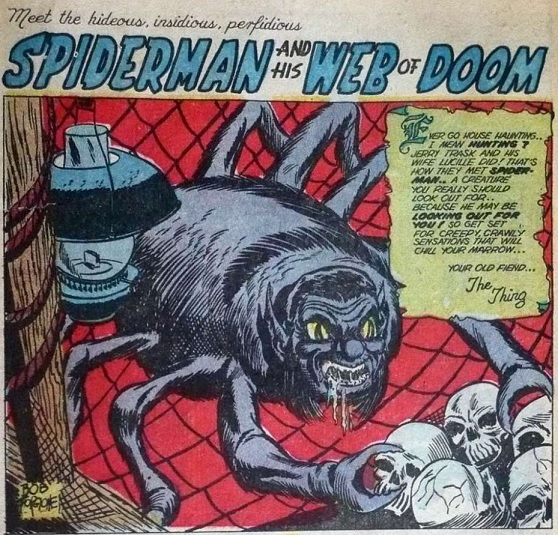 Spiderman, Spiderman.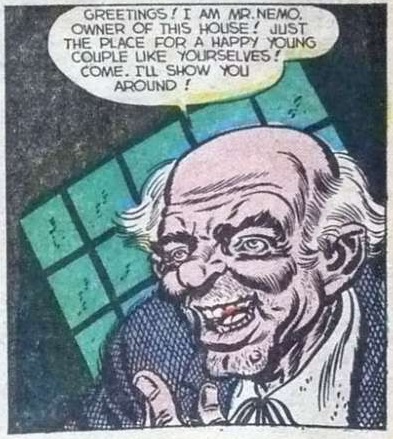 Rents out rooms when he can.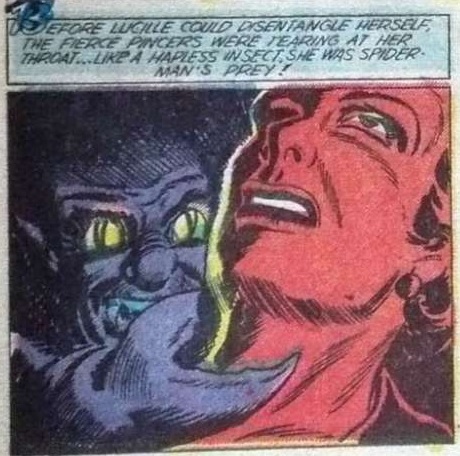 Drains his tenants by surprise.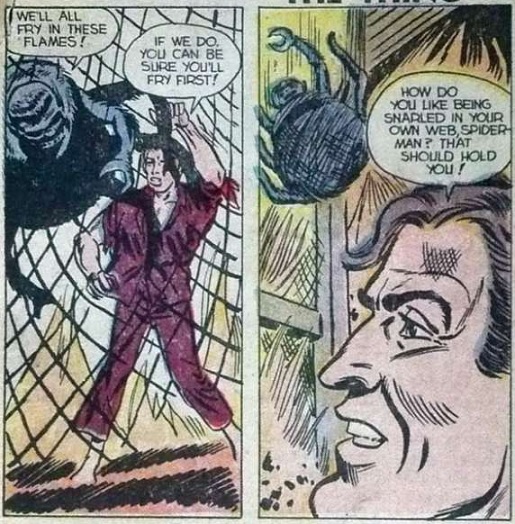 But an angry spouse makes sure he fries.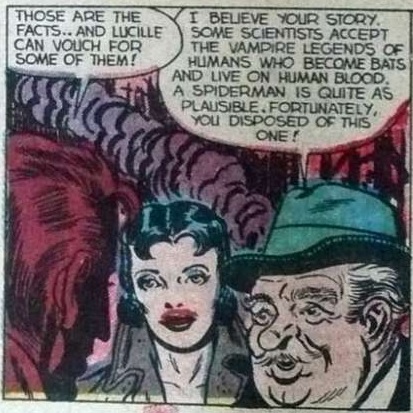 Too bad, it seemed like a solid plan.
("Spiderman and His Web of Doom" from The Thing #7, March 1953; illustrated by Bob Forgione)
Recommended listening: One slice of low-budget sleaze deserves another.