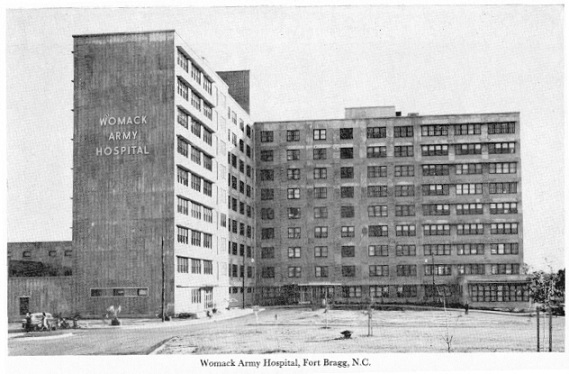 I entered this world at 11:58 AM on March 13, 1972 at Fort Bragg's Womack Army Hospital. My dad was well-liquored up when during the event, visibly recoiling at the sight of the wrinkled squirming infant he had a part in creating. When he showed up later and slightly more sober at my mother's room, his first words in my direction were "He looks a lot better now."
Each time my birthday rolls around around, the old man makes a point of calling me at the exact minute of my birth. He recounts the above story, gets defensive when I pretend to be insulted, then follows it up were "You were pretty hideous-looking."
This year was no different, and the banter flowed into a discussion of politics (he absolutely despises Trump and anyone who voted for him), pets, and what's happening the parts of the extended family each of us still keep in touch with.
I mentioned how my maternal grandmother's tone spooked me during her pre-birthday call last weekend. She made a lot of repeat mentions about how much she loved me and my brother and our cousins, and how much she meant to us. That may not sound weird to outsiders, but it was incredibly uncharacteristic of our non-demonstrative breed of WASPs. Our emotions and affections are implied rather than publicly professed.
"Oh, that's not strange," replied my father. "She's almost ninety and facing her mortality."
He then went on to start talking about his own regrets as imperfect husband and father, which only disturbed me more.
I've spent three decades dealing with the psychic fallout from my old man. I've long given up any notion of contrition or even a serious conversation about it from him. The resolution has been internal and entirely on my own terms. It happened, I dealt with it, I moved on because there wasn't a point in dwelling on the damage.
It has colored my relationship with my father since he cleaned himself up, when I traded festering grudges for amicable wariness. The experiences got folded into my personal mythology and my father became a (slightly) larger than life character. I would never recommend this process of abstraction and compartmentalization to anyone affected by a similar trauma, but the fatalistic approach has worked well enough for me.
(A couple of weeks ago I was asked by someone how did I cope with the legacy of those childhood horrors. I could not think of a convincing answer apart from "I kept moving forward.")
I don't know if it's a good sign that my father has suddenly discovered the concept of guilt after sixty-seven years, but I have no desire to have the conversation it's obviously moving towards. The moment for that has long passed, and nothing good can come out of dredging that crap up again. I'd rather spend the old man's remaining time on earth enjoying the good relationship we currently have than triggering fights over wounds where even the scars have faded away.
(Need a companion piece to this birthday angst? Please check the first comment within the next seven days.)